"I recently adopted a rescue Collie who is a relentless collar puller. She grabs my other dog's collar and pulls hard. A friend of mine lost a dog when Dog #1 caught its canine tooth in Dog #2's collar buckle. Dog #2 threw herself so violently trying to break free that she broke her neck in front of her horrified owner."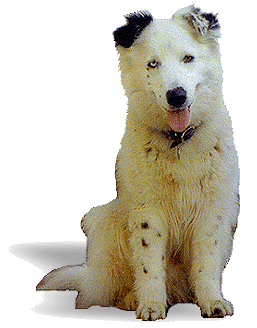 Chinook pictured with the collar that took his life. Through his death we hope other dogs may live.
The risks of tragic collar strangulation accidents and injuries are real.
The KeepSafe Break-Away Collar provides 24/7 protection from collar strangulation accidents.