In loving honor of Gracie
For Gracie's Sake was created to honor the memory of my puppy, Gracie. Gracie died at Acme Canine Resource Center in Lewis Center, Ohio on April 3, 2014. She was there for daycare and strangled to death on a choker collar that was placed on her by Acme staff. After reviewing the incident report, it's my opinion that inadequate staffing, training, equipment, and lack of basic emergency preparedness played key roles in the senseless death of a beautiful 6-month-old puppy. The unthinkable happened that day and my life is forever changed.
I tell you this not to dredge up the past, but to bring light to a situation that could have had a different ending if I would have asked the appropriate questions before taking my puppy to daycare. Knowledge is powerful. The vision for this page is for us to share information and educate… what works, what doesn't; things you love, things you hate; great toys, not so great toys; good experiences, bad experiences; cute pictures, cuter pictures; tips and tricks…anything pertaining to your fur baby that may be helpful or enjoyed by those visiting this page. It is not a place to bitch, bully or bash… it's a place to share knowledge to help others keep their beloved pets happy and safe. This will be Gracie's legacy.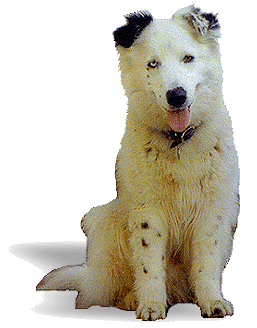 Chinook pictured with the collar that took his life. Through his death we hope other dogs may live.
The risks of tragic collar strangulation accidents and injuries are real.
The KeepSafe Break-Away Collar provides 24/7 protection from collar strangulation accidents.